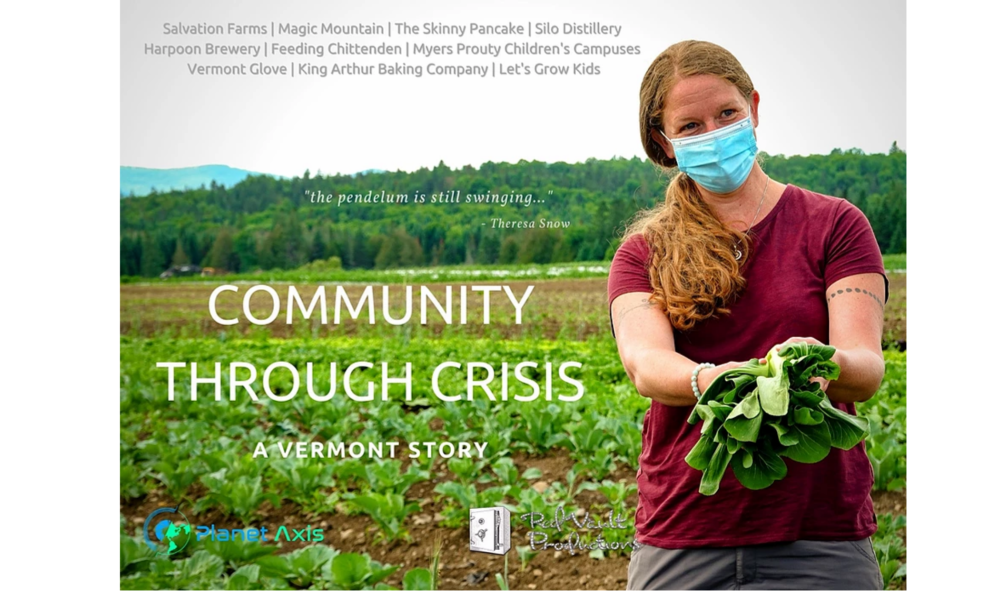 Critical Issue Fund grantee organization Salvation Farms is one of ten Vermont organizations featured in the recently-released Planet Axis documentary Community Through Crisis: A Vermont Story.
The film features the unified response by non-profit organizations and small businesses in Vermont to the COVID19 pandemic. The film premiered online in late October 2020 (and was streamed on social media platforms a total of three times) and garnered over 8,000 organic views.
Salvation Farms increases resilience in Vermont's food system through agricultural surplus management by fostering collaborative, cross-sector partnerships that create efficient management practices for Vermont's farm surplus through the engagement and utilization of available resources, skills, and knowledge.