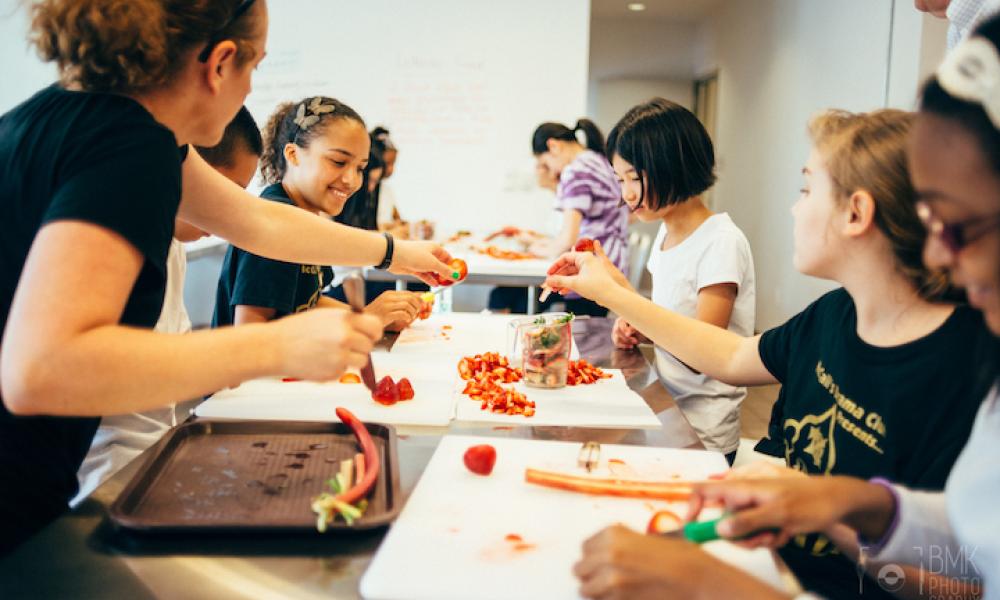 Photo Credit: Free Library of Philadelphia, Nourishing Literacy Program (Philadelphia, PA)


About the Program

The Claneil Foundation seeks to support non-profit organizations in the Philadelphia region with multi-year general operating support while addressing the broad range of issues that impact the health and livelihood of communities.

Type of Support and Geographic Eligibility
The Community Fund provides three-year general operating grants totaling $90,000 ($30,000 annually) to organizations working in or serving communities in the following Pennsylvania counties: Bucks, Chester, Delaware, Montgomery, and Philadelphia. In addition, each grantee organization has access to $10,000 in professional development/wellness funds to support the executive director and/or organization. The Fund will prioritize organizations that have deep roots in the communities they serve and are working with annual budgets of $1 million or less.
Issue Areas
Funding will be provided on a rotating yearly schedule to organizations working in the Foundation's areas of interest: Hunger, Nutrition and Food System; Environment; Education, and Health and Human Services. Organizations working in these areas are invited to apply using the following schedule:
| | | |
| --- | --- | --- |
| LOI DUE   |  AWARD YEAR |  FOCUS |
| December 1, 2023   | 2024 | Education |
| December 1, 2024 | 2025 | Health/Human Services |
| December 2, 2025  | 2026 | Hunger, Nutrition/Food System |
| December 1, 2026   | 2027 |  Environment |
How to Apply: The application process begins with a letter of intent submission. Please contact Senior Program Officer Andrea Bretting (abretting@claneil.org or 610-941-1140) if there are questions. Due to high levels of interest, please be mindful of the deadlines below.   
Important Deadlines and Timeline
Please note: these deadlines remain the same each year. If a deadline date falls on a holiday or weekend, the deadline is automatically moved to the next business day. All submissions must be made by 5:00 p.m. EST.

Letter of Intent Submissions Accepted: November 1 through December 1
All letters of intent must be submitted through the Foundation's online portal. Click here to submit a letter of intent (please note: the form will not be accessible until November 1.)

Letter of Intent Decision Notifications: January 31
Organizations will be notified by email. Invited applicants will receive a link to the proposal form.
Proposal Deadline for Invited Applicants: March 1

Grant Decisions and Notifications: June
Click here to see profiles of our past Community Fund grantees.
(Please note: Grantee partners listed were funded based on previous Community Fund guidelines.)
Click here to see profiles of our current Community Fund grantees. 
(Please note: Grantees partners listed were funded based on current Community Fund guidelines.)