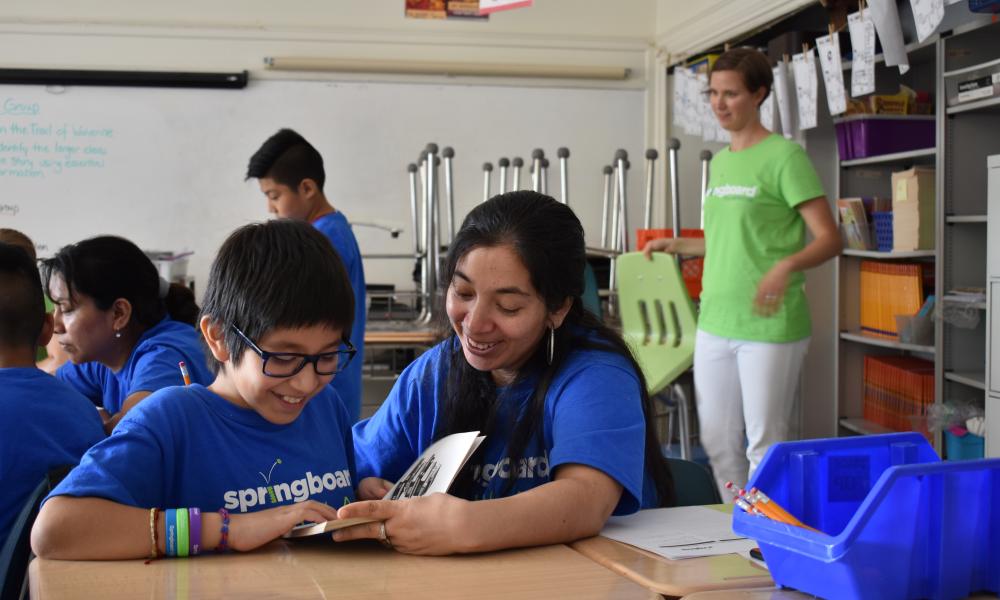 Photo: Springboard Collaborative (Philadelphia, PA)
About
The Claneil Foundation recognizes that societal change takes much longer than a single grant period.  While Community Fund grantees can return to the Claneil Foundation for funding, grantees in other Foundation grant programs do not have this option. In order to provide an opportunity for grantees in these "other" grant programs to seek additional funding, the Claneil Foundation developed The Partnership Fund.
Organizations that have received funding within the past 10 years from any of the following grant programs are eligible to submit letters of intent:
Emerging Leaders Fund
Critical Issue Fund (former grant program)
Partnership Fund
Special Project Fund (former grant program)
Proactive Grant Program (former grant program)
The Partnership Fund supports past grantees (from the grant programs listed above) who, in their continuing evolution, are initiating organization-wide change to increase their impact.  The impetus for the change should be driven by the voices of those closest to the issues the organization seeks to address.  Please note that this grant program does not fund changes in internal structures such as leadership transitions.  The Partnership Fund awards $165,000 in general operating grants disbursed over three years. (Annual $55,000 funding disbursements to grantee organizations are determined based on performance demonstrated in yearly reporting.) In addition, each grantee organization has access to $10,000 in professional development/wellness funds to support the executive director and/or organization.
Please note: if a deadline falls on a weekend, please submit by the following business day. 
Online LOI Submissions: April 30 - June 1.
Application Invitation Notification: July 15
Application Deadline (for invited applicants): August 15
Grant Award Notification: November 15
Please contact Andrea Bretting at abretting@claneil.org if you have any questions.