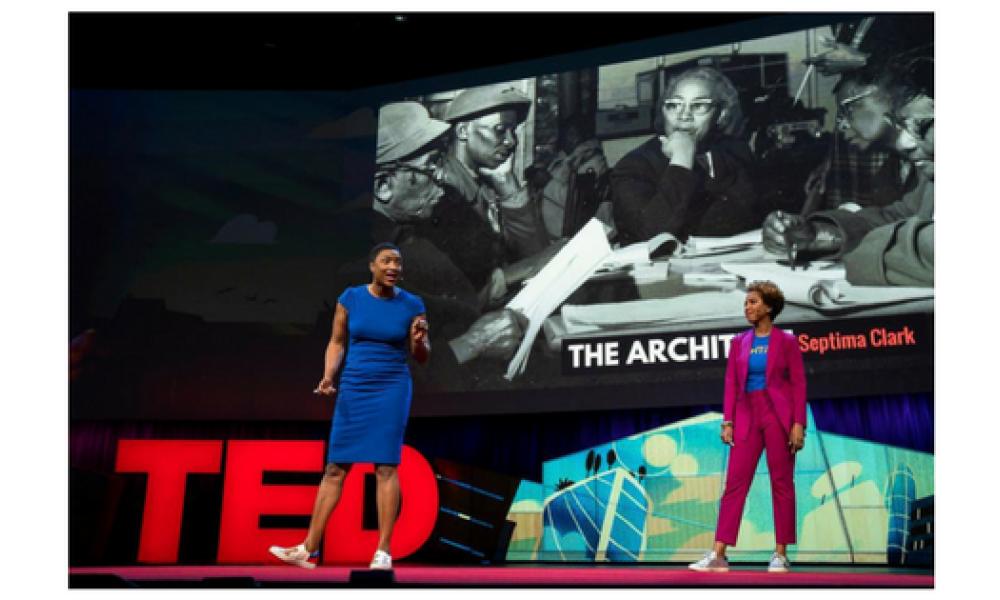 ELF grantee organization GirlTrek Co-Founder Vanessa Garrison recently returned from a victorious and symbolic trek of her own - to the top of Mount Kilimanjaro.
An in-depth interview with Garrison about the experience is now featured on Shondaland, an online news and lifestyle blog created by director, producer and screenwriter Shonda Rhimes.
Garrison, along with her GirlTrek co-founder Morgan Dixon and a group of GirlTrek participants, also recently completed a very powerful journey - walking 100 miles of the Underground Railroad over five days in honor of Harriet Tubman. For the second year in a row, Garrison and Morgan were also invited to speak at the annual TED Conference; this time, to launch the Audacious Project. Their presentation can be viewed here (starting at the 1:20:05 mark). 
(Photo courtesy of Vanessa Garrison, GirlTrek)