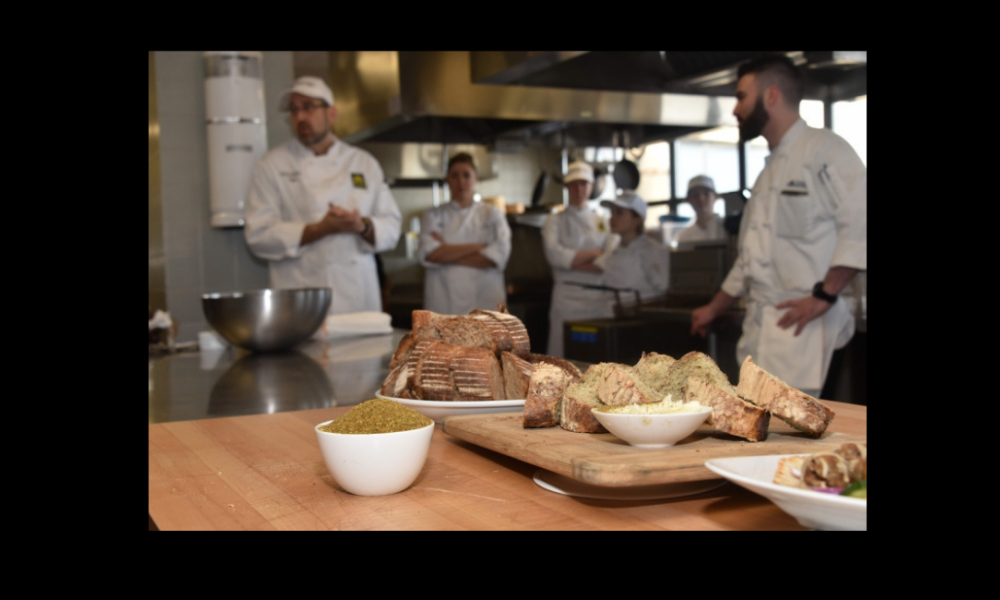 A partnership between the Drexel Food Lab (Critical Issue Fund grantee) and Bimbo Bakeries USA was recently featured in a video by Freethink, a media site that "profiles people thinking differently and making a difference."
Bimbo Bakeries USA is the largest bakery in the country, and is the umbrella brand for numerous major bread and sweet baked goods, including Sara Lee, Stroehmann, and Entenmann's. They have partnered with Drexel Food Lab to innovate solutions for approximately $635 million in product that is returned to their factory each year after reaching its "sell by" date.  Students at the Food Lab work to "upcycle" the surplus baked goods and create commercially viable products.
The video currently has over 80,000 views. Click here to watch.
(Image courtesy of Drexel Food Lab)