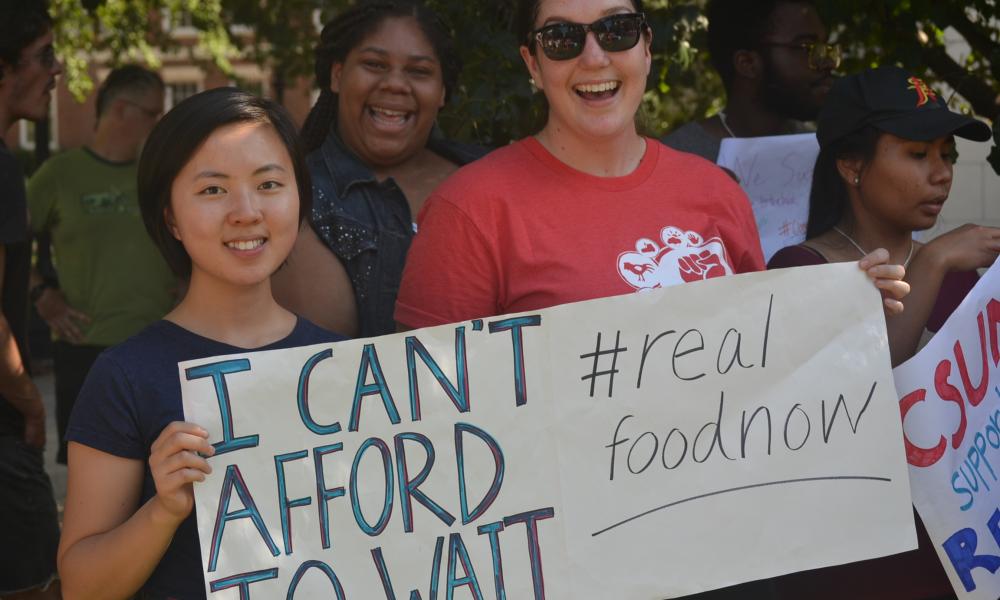 (Photo: Real Food Challenge)
About
The Claneil Foundation recognizes that societal change takes much longer than a single grant period.  While Community Fund grantees can return to the Claneil Foundation for funding, grantees in other Foundation grant programs do not have this option. In order to provide an opportunity for grantees in these "other" grant programs to seek additional funding, the Claneil Foundation developed The Partnership Fund.
Organizations that have received funding within the past 10 years from any of the following grant programs are eligible to submit letters of intent:
Emerging Leaders Fund
Critical Issue Fund
Special Project Fund (former grant program)
Proactive Grant Program (former grant program)
The Partnership Fund will support past grantees (from the grant programs listed above) that have shown impact and demonstrate a timely need for general operating funding because of significant organizational growth or change. The Partnership Fund awards $120,000 in general operating grants disbursed over three years. (Annual $40,000 funding disbursements to grantee organizations are determined based on performance demonstrated in yearly reporting.)
How to Apply
Online LOI Submissions: May 15 - June 15
Application Invitation Notification: July 15
Application Deadline (for invited applicants): August 15
Grant Award Notification: November 15
We encourage organizations to contact us if you are thinking about submitting an LOI.  Please contact Mailee Walker at (610) 941-1141 or

mwalker@claneil.org

.